No one left behind
Vytality is where people with new health challenges find support in a personalized community,
where we enjoy and provide authentic and robust support of each other's health, well-being and vitality.
Our app provides easy communication of goals, needs and support, and matches you with good people and organizations.

Connect
Connect to a community of physical and emotional support

Social
Social feed calls you to basic needs and higher goals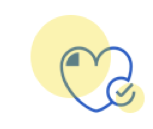 Vision
Take it higher, guided with digital and human support (Standard and Premium)
Vytality explained on "This Week in Startups" podcast (4/3/19 - 21min 20sec):
Vytality™: A social app for caring
Share health and caring goals in a positive social feed, provide updates, and get or receive support from your friends, family and helper partners.
Share with your community here: