Overcomers inspire us.
From spirited elders to survivors, we've learned that health is not just the 'absence of disease' but also 'the presence of physical, psychological, and social well-being.'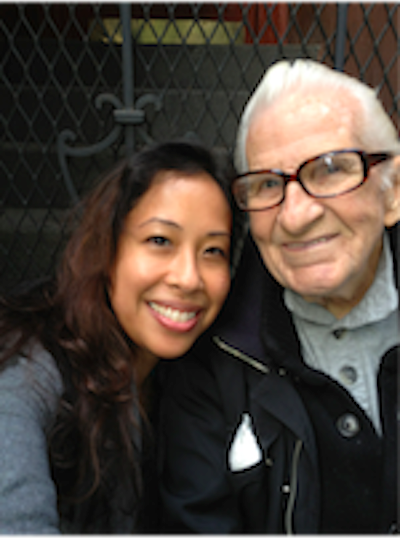 "Allan says that families simply need to stay curious, to love, and to take things as they come." We always talked about how to connect.
-Minda, in memory of Allan (Dec 2016)
A friendship that created Vytality
Minda: "Allan was my 92 year old neighbor, friend, and fellow thinker. We would talk late into the night on how we saw the world, and our goals and dreams. We helped each other see new things.
Then I had traumatic brain injury. And my boyfriend broke up with me in the emergency room. My family had gone home, and I lived alone.
I feared being disabled for life, and I told Allan. He offered me his cane because I could barely walk.... but later he fell and also got hurt. His family was able to bring him home to New Jersey, and my awesome friends continued to help. We both got better.
But now we needed to a way to stay in touch, like we were still next door."
Caregivers and family.
"You said, 'I want to find ways to have caregivers feel valued.' You're the first person I've heard talking about that. You're the first person I've seen really mean it." -Cosette "Coco" Leary on Vytality.
THE VYTALITY APP PROVIDES:
Connection to daily and crisis health support for all
Gentle calls to basic needs and higher goals
Vital signs
Easy communication
For more info, click here.
The World Health Organization says:
Health is not just the 'absence of disease' but also 'the presence of physical, psychological, and social well-being.'